ABOUT US
Expat Property is able to provide advice on common queries that Expats have when looking to buy property such as the tax implications for expats when buying properties outside their home countries, expat mortgage providers and questions related to buying property to let in Amsterdam.
We are passionate about helping expats in Amsterdam get the best possible deal when buying and selling properties and is committed to providing the best possible customer service and assisting expats with one of the most important decisions they'll make in their lives.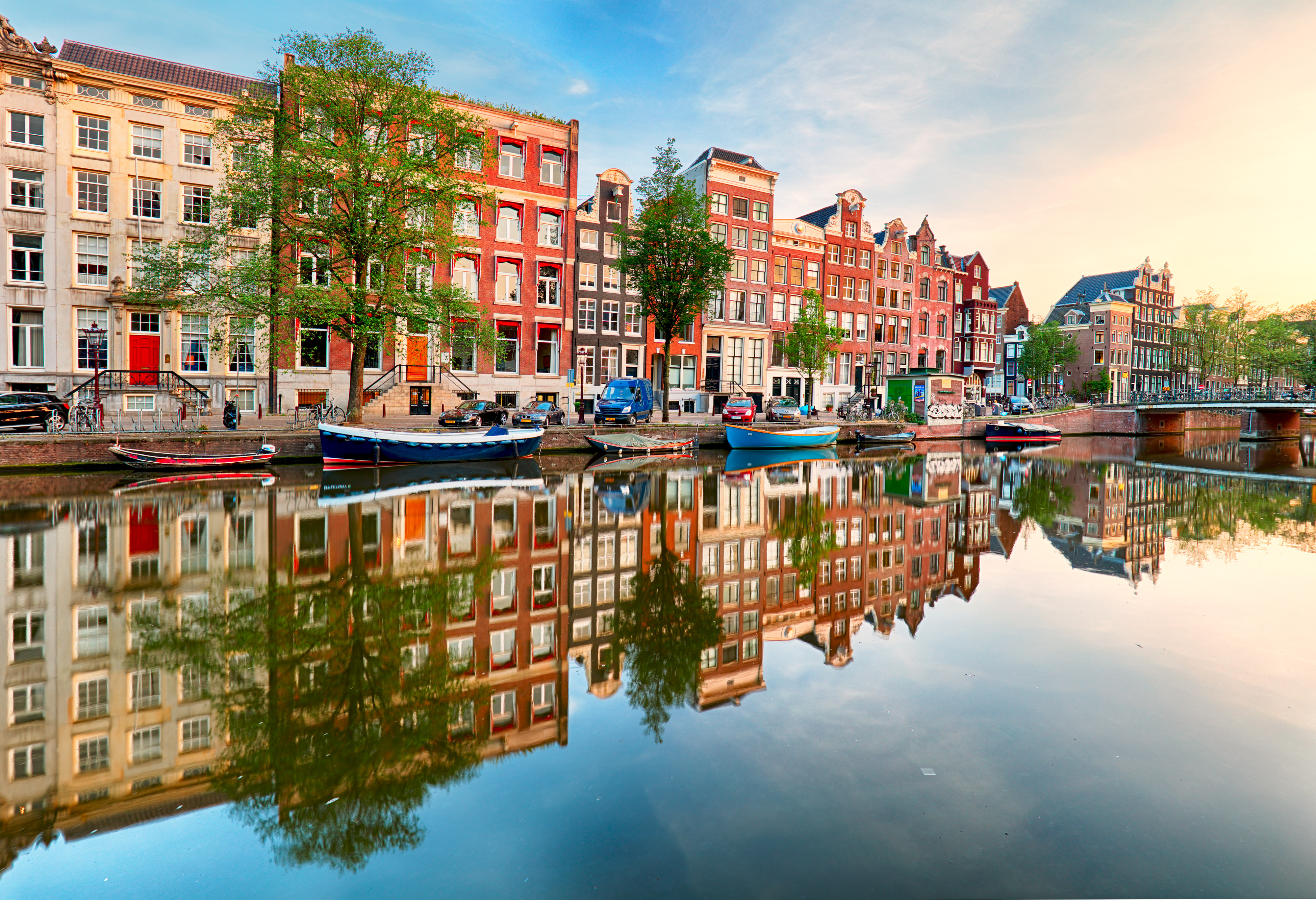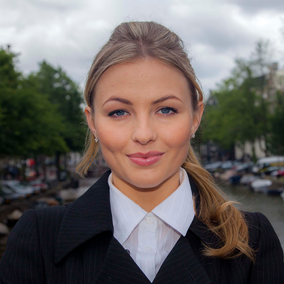 Zuzka
Owner
Zuzka Rychlewski, the founder of Expat Properties understands the unique needs and wishes of her customers as she's an expat herself. Zuzana moved to the Netherlands in 2009 and worked in a number of roles before deciding to specialize in the Amsterdam property market where she has been involved in the buying, renovation, and selling of properties. She has acquired considerable expertise in this area and has an in-depth understanding of the Amsterdam property market.
I met Zuzka by chance, completely unrelated to property, but her friendliness and openness (despite the fact that she was recovering from an operation at the time, unbeknown to me) makes her a person that is easy to talk and relate to. When we stumbled upon the topic of property, Zuzka just blossomed and her passion was obvious as she started talking about her business, Expat Property Amsterdam. Co-incidentally, my husband and I (expats) just started talking about buying a property, but found it quite a daunting task with everything being so different to what we are used to in our home country.

Zuzka, being from a different country herself (but living is Amsterdam for the past 10 years) knows exactly how we feel and that is the reason she created Expat Property Amsterdam. Her husband also shares her passion, but in a slightly different, but complementary way. He specialises in the renovation of property and together they have bought, renovated and sold 9 properties! I found that this personal experience in property, have really given Zuzka the edge above the average property agent.

She knows the areas in and around Amsterdam and the property market exceptionally well and can tell you what is on offer and about the pros and cons of houses built in every decade since the beginning of Amsterdam. Zuzka listened well to our needs and requirements in a house and were able to make really good suggestions on properties. She does her research well and in detail, being able to tell us about the history of the area where we wanted to buy a house, the soil conditions, the type of structure, the neighbours and whether the asking price is reasonable/market related.

With the second viewing of the house we wanted to buy (and eventually bought), she invited her husband along and between the two of them, with their expertly trained eyes, they looked for and at aspects of the house that we, specifically as expats, would never have known to look for nevermind check! At the end of the day, with her expert assistance, we could buy our house with absolute peace of mind.

Zuzka also expertly handled the negotiations with the seller's agent, keeping us up to date every step of the way and helping us to make informed decisions regarding the offer price and also liaising directly with our mortgage provider where necessary. All in all ensuring a smooth, stress-free property buying experience. If you're an expat (or not, but especially if you're an expat), looking to buy property in or around Amsterdam and don't know where to start, look no further, Zuzka is the person that will make it happen for you! She did for us and I would recommend her to anyone, any day, in a heartbeat!
By Hananje van Biljon on June 8th 2018 (from Facebook)
I recommend Zuzka and her team to all my friends and colleagues looking to buy a home in Amsterdam. She listened to all our wishes and found us the perfect home. She guided us through the entire process and continues to provide guidance after completing the purchase and moving in. She not only knows the property landscape but was able to offer a wealth of other information (e.g. renovation dos and donts, expected costs, rules around property, account set up, etc). She really went out of her way to make sure we were comfortable with all conditions of the sale and if we had to do it over, we would do it exactly the same way.
By Kate Sinha on December 6th 2018 (from Facebook)
We were eager to purchase a property in Amsterdam in order to escape the insanity of Brexit. After an intensive internet search and learning I would never accomplish this on my own, I started to search for someone who could help. Zuzka was my first contact and it wasn't necessary to go further. Her expertise in Amsterdam real estate is top rate. She was our guide through the rather complicated process, offering expert advice every step of the way. Unless you are Dutch and already highly experienced with real estate, she is in my opinion the most valuable resource you can find when purchasing an apartment in Amsterdam.
By Eric Herman on February 10th 2019
Zuzka and Dom were really helpful throughout the entire process of finding my flat. The communication was transparent and strategy was spot on. I would recommend their services to anyone interested in purchasing a new property in Amsterdam.
By Rohit from Funda 20th November 2019-12-09
De beste ervaring die we hadden kunnen wensen. Het kopen van een huis kan een zeer stresserend proces zijn, maar met de hulp die we kregen van expat property ging alles goed!

Not being very fluent in Dutch can add stress to an already stressing and demanding process of buying your home. We chose Expat Property because they offer English translation of all documents, they guide you and provide information step by step and are readily available to clear any doubts or questions you may have!
By Erica Castellanos from Funda on 26-6-2019
The Expat Property real estate agents and especially Zuzka was great! Her high professionalism and her knowledge of the market was astonishing! She supported us during the whole process from finding the apartments, go to the viewings, advising about the viewed apartments, biding process, notary and after purchase process! Her advice was valuable at all steps of the process! She was always there when we needed her and we managed to win the bid to our best choice apartment! We couldn't do it without her help! Totally recommended!
Ms. Karakaksa on 12-11-2019 from Funda
Dear Zuzka, we still remember the day we met you… after our session we turned to see each other and we both smiled. At that moment we knew you were the person we wanted to be accompanied by at the process of finding our first home together. So we don't mind waiting for you to after the birth of your baby, because we knew that after that moment you would be even better.

And see us now, we couldn't make a better decision. We are so happy and greatful to you for all the energy, smiles, effort, professionalism and attitude you put into the process. Simply your way of being is what makes you different from all other makelaars… You are just amazing! Thank you for being the best makelaar in the world! And thank you for celebrating this goal with us…
Eduardo and Janelly, from postcard, 12 November 2019