Amsterdam strives to eradicate natural gas by 2050
Winter is coming… and Amsterdam uses a lot of natural gas to keep warm. Amsterdam should be gas free by 2050. Around 90% of the heat in Amsterdam properties comes from this energy source. Total emissions from residential and commercial properties combine to add up to about 30% of the CO2 emissions from the city as a whole.
In addition, energy prices are on the increase, especially in light of the CO2 tax. With this strong demand for importing natural gas, it is not surprising that the government is taking steps (at the local and national level) to decrease our reliance on this depleting natural resource.
What has been done so far?
Energy suppliers are no longer allowed to connect homes to natural gas since July 2018. New build properties in Amsterdam are no longer connected to Natural Gas. Whole new neighborhoods – such as IJburg, Amstelkwartier and Zeeburgereiland – are connected to district heating, and feedback from the consumers is mostly positive.
What are the alternatives?
The options for switching away from natural gas include residual heat (for example from a data center), city heat, fully electric heating systems with a heat pump, Green Gas, solar energy or wind energy. Switching to these options would dramatically reduce CO2 emissions, but in some cases are very expensive, without any return on investment in the short term.
District Heat / City Heat is a common alternative to gas boilers in Amsterdam. This uses water from a central source and goes through a system of pipes and ducts to the users. The heat is most commonly generated from excess energy from industrial sources (including energy from the waste plant in Westpoort and the electricity plant in Diemen). City heating is estimated to reduce CO2 emissions by around half, compared with individual gas boilers.
What about the costs?
So what are the cost implications to the consumer? Gas is widely considered to be the cheapest heat source to run, with electricity being approximately over twice as much. However, if the costs of installation, maintenance and the average lifespan of gas power is taken into account, then electricity becomes a more attractive option.
Converting existing buildings that are already connected to natural gas could be a problematic and costly exercise. For example, the majority of the centre of Amsterdam is comprised of old buildings that are connected to gas. Many of these buildings are "Monumental" ("Listed"), and have a compact underground infrastructure.
The municipality has boldly claimed that "The costs for residents must not rise and they should have as little inconvenience as possible"Abdeluheb Choho, Sustainability Councillor, Gemeente Amsterdam. It is still unclear though exactly how the transition to sustainable energy will be financed. There are subsidies available to cover part of the costs of disconnecting. 
It appears that the municipality are prepared (in principle) to support the costs to convert properties from having private gas boilers. However, it is hard to believe that the consumer will not be out of pocket, at least in the short term, with escalating monthly costs.
What if my only option is to change from gas CV boiler to an electric one?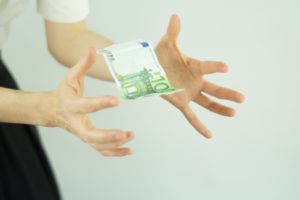 Existing properties that have no option of installing solar panels or other solutions might be dependent only on electric heating system. With current technology available it would mean your monthly costs would increase rapidly.
At the moment 1m3 of gas costs € 0,63 and 1 kWh of electricity is € 0,20 (Millieu centraal)
An average property in Holland uses on average 1500 m3 gas per year. In order to produce the same result by an electric alternative, 11.850 kWh electricity is needed. That means an average household pays € 945. With electric alternative the bill would increase to € 2370 what is an 2,4 times more then in case the household would use a gas CV boiler. For a full calculation, please review the following link.
When would it make sense to disconnect from gas without my costs increasing dramatically?
It will make sense to disconnect from gas and connect to electric CV bolier if you can make use of other solutions in combination with the electric CV boiler. Following are some of your options:
connect to disctrict heating if possible
use other alternatives in combination with the CV boiler such as solar panels that can generate 11.850 kWh yearly
decrease your energy consumption by any means possible.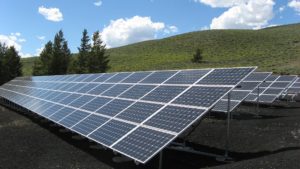 Conclusion
If you are connected to natural gas, then it probably doesn't make financial sense to switch just yet, but Amsterdam is making waves towards being natural gas free, so watch this space!
We would like to thank Inoxcon and NJ property advice for their input.
Do you have any questions or remarks about this aricle? Feel free to contact us.