Are you a home owner in Amsterdam and is your property on leased ground? Then this article can save you money if you take action before January 1st 2020.
Do I own an apartment on lease ground?
If you are unsure if you own an apartment with own ground of on leased ground, there are more ways of checking it. The easiest way is to have a look at the deed of transfer that you signed when purchasing your apartment or at your purchase agreement. If you see the word ground lease or "erfpacht" in it, you probably do not own the ground. If you are still unsure, contact your notary or your real estate agent who can check it for you.
What are my options?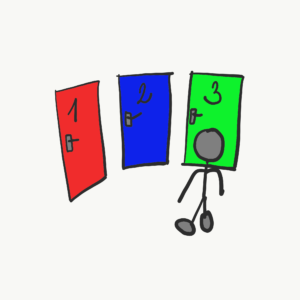 The municipality currently gives you three options:
1. Pay off your ground lease for eternity.
The advantage of paying it off fro eternity right now is that the amount you will pay is calculated based on the ground value from either 2014 or 2015, depending on what will be cheaper for you. On the top of that, if you apply before January 1st 2020, you will get a 35% discount on that total amount. From January 2020 you can still get 25% discount.
2. Fix the yearly canon.
In case you choose not to pay off your ground lease, you can fix the yearly canon applicable from the moment your current lease expires to certain amount. The advantage is that you do not have to pay a large amount right now, but your future yearly lease will be calculated based on the ground value from 2014 instead of the value in future just before your contract expires. This means you have the option to fix the yearly canon to much lower amount then it would have been if you take no action.
3.Keep your current contact with no changes
In some (rare) cases it might pay off to take no action. However, we would advise to at least apply for an offer so you can make your decision wisely.
When do I have to decide and when do I have to pay?
You do not have to decide right now which option might suit you best but if you want to make a chance for the 35% discount, you have to apply for a no-binding offer before the end of 2019. Once you fix the date of your application, it might take anywhere between 3 months to over a year before you receive the actual offer. After that you have three months to decide what option suits you the best. The most important is to have the date of application before the end of 2019 in order to secure the cheapest offer. This also means that if you decide to pay off the lease, you will have six months from the moment you accept the offer to sign the contract at the notary of your choice.
How to fix the application date and apply for an offer?
In order to file an application, go to the official portal.  Fixing the application date and applying for an offer are two separate steps. If you are unsure about step two, you can at least fill in step one and fix the application date. This will secure you the 35% discount. You can then apply for the offer within next 3 months and ask your real estate agent to assist you with it.
Sign in with your DigiD number. In case you do not have one, apply here.
After you sign in, select the address for which you want to file the application. If you own one property, you can skip this step.
The website will ask you for your e-mail address. Fill in your e-mail and you will receive a confirmation code to your inbox.
Go to "Stappenoverzicht". You will see the following screen with steps:
Click on red button "Start" under step one.
Click on "aanvraagdatum registeren". You will receive an e-mail confirming that the date of your application has been registered.
You will be directed back to the home page with steps. The step one should appear grey and you will see a check mark next to it such as in the picture above. Click on red button in step 2 to continue applying for the offer.
You will be asked to double check information regarding your property such as the size of your property, designated use and energy index. If you are unsure, contact your real estate agent.
Click on "Verder" to proceed to the next page. You will be directed to the home page again and you will see the check mark next to the step 2.
Do you have any questions or remarks regarding this article? Feel free to contact us.